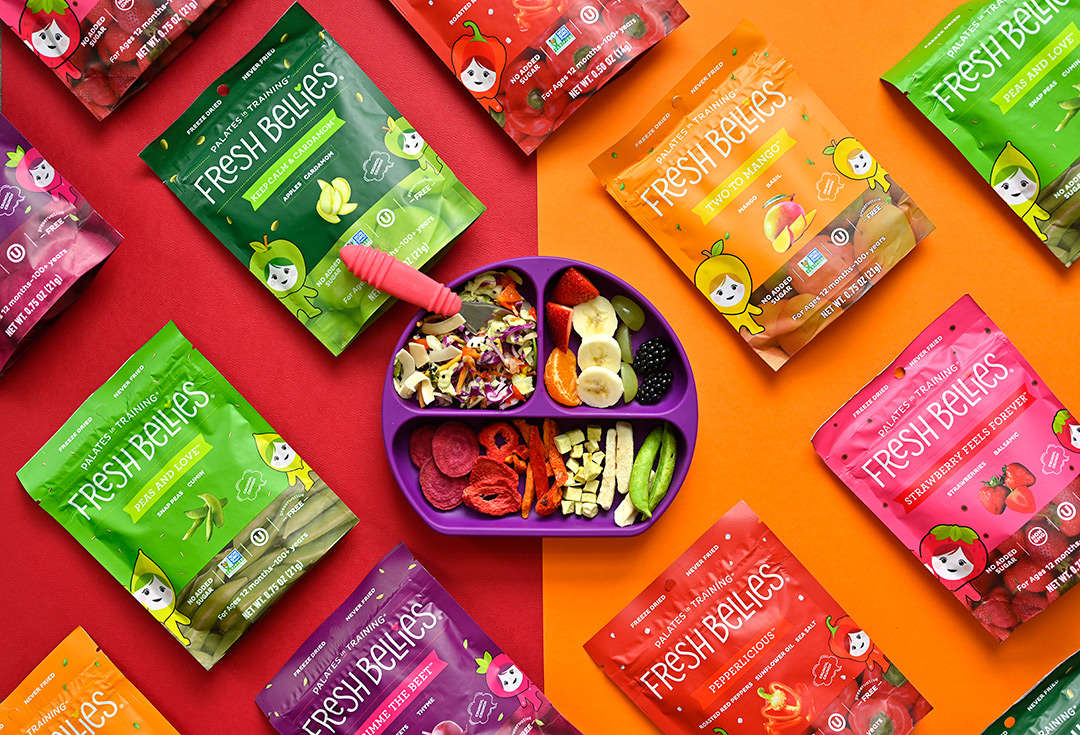 Why unmasked veggies?
Eating is a learned behavior. By hiding vegetables in fruit or added sugars, we are teaching kids to have a preference for the sweet foods we are using to trick them and not for the foods that are actually good for them. A far better approach is to teach kids to learn to become adults who choose vegetables consciously. This is the path to healthy, adventurous eating and the reason why we never add sugars to our products or mix our veggies with sweet fruit.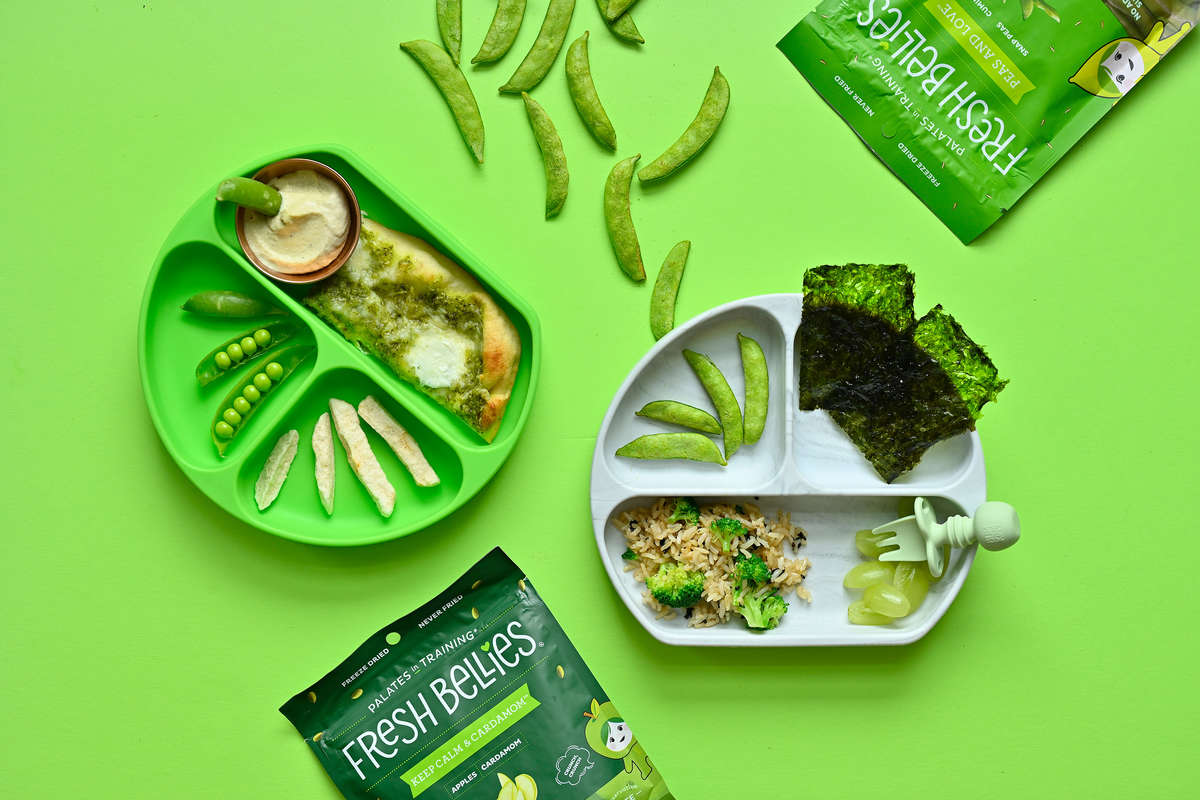 Why herbs & spices?
In the same way that exposing babies to unmasked veggies is important in training their palates, so is seasoning. By never masking vegetables with sweet fruit and seasoning with herbs/spices like garlic and thyme, Fresh Bellies trains little palates to take on bold and savory flavors from their earliest bites. Each Chef-formulated recipe teaches kids how to eat varied flavors so they are less likely to become picky eaters later in life.